---
Outdoor Folding Wine Table Handmade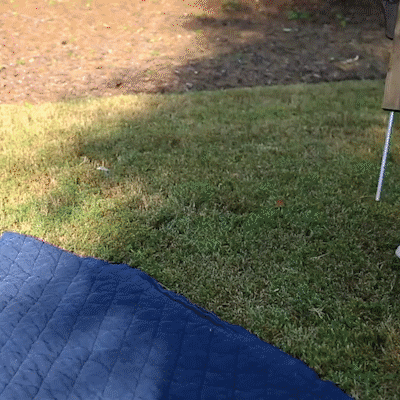 This handcrafted collapsible wine table is a must have for all wine lovers. It is designed to hold all the elements of the classic picnic - bottle of wine, two glasses and a plate of your favorite wine parings.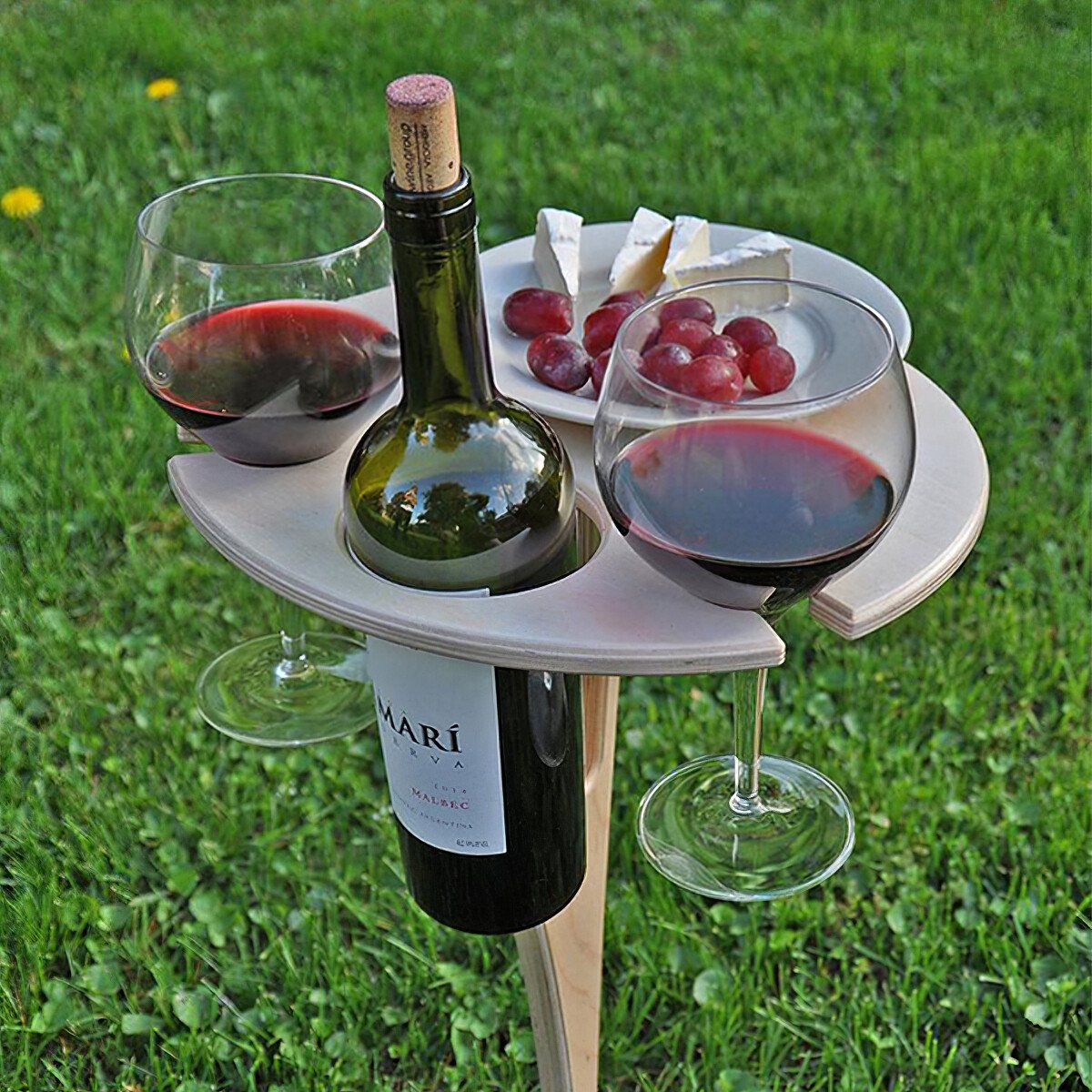 Perfect for outdoor wine festivals, family picnics, camping, beach or just a quiet evening in your backyard!

Baltic birch plywood table folds flat and locks in both positions, open and closed.
Fiberglass rod pushes into the ground with little effort. It works in grass, dirt and sand.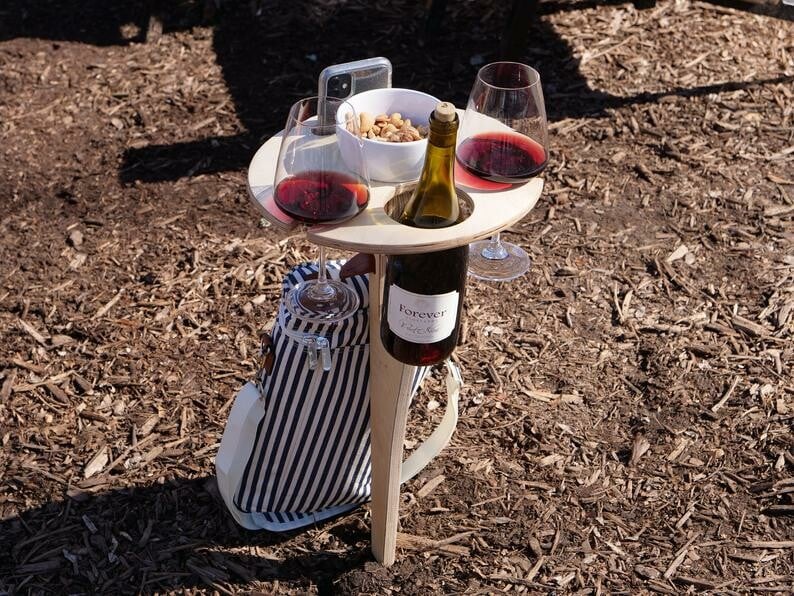 Includes two convenient handles for easy carrying.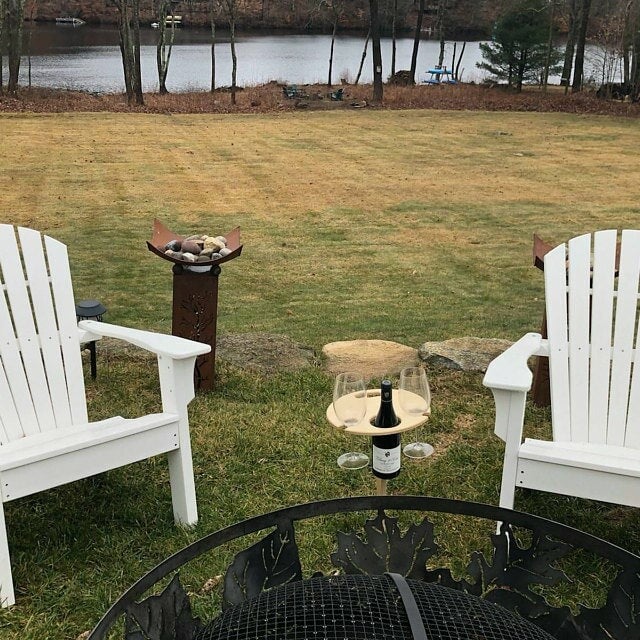 Care: Wipe clean with a damp cloth. Wipe dry and store indoors.
Dimensions: Open: 20cm L x 20cm W x 40cm H
                   Collapsed: 20cm L x 20cm W x 50cm H
Made from: Birch plywood. Due to the handmade nature of this item, each is unique and will vary.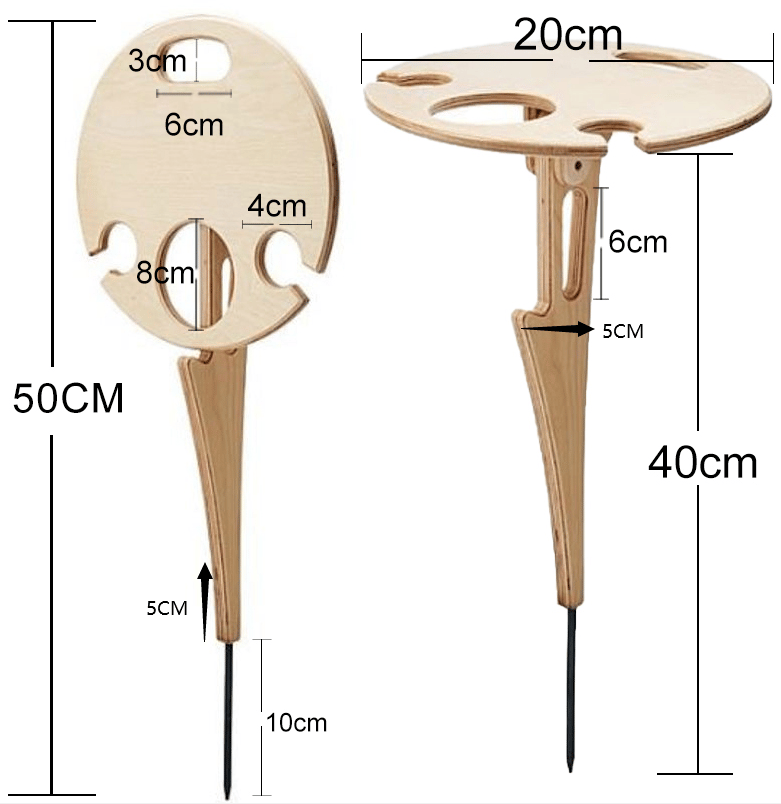 Often imitated, but never replicated, be sure you order a Seehugehappy Original that's backed by our 3 year warranty and our industries best customer service!
This section doesn't currently include any content. Add content to this section using the sidebar.